The Importance of Buying Quality
My father said "Spend more on anything that separates you from the ground: shoes, mattresses, tires, and your work chair". There are times to skimp and times to open your wallet (or save your dimes), but depending on your sartorial savvy and life experience, you may not know when to do which. Sometimes it's difficult to know when to buy quality as a big man. "Buy once, cry once," means if you spend big the first time, you won't have to spend money over and over.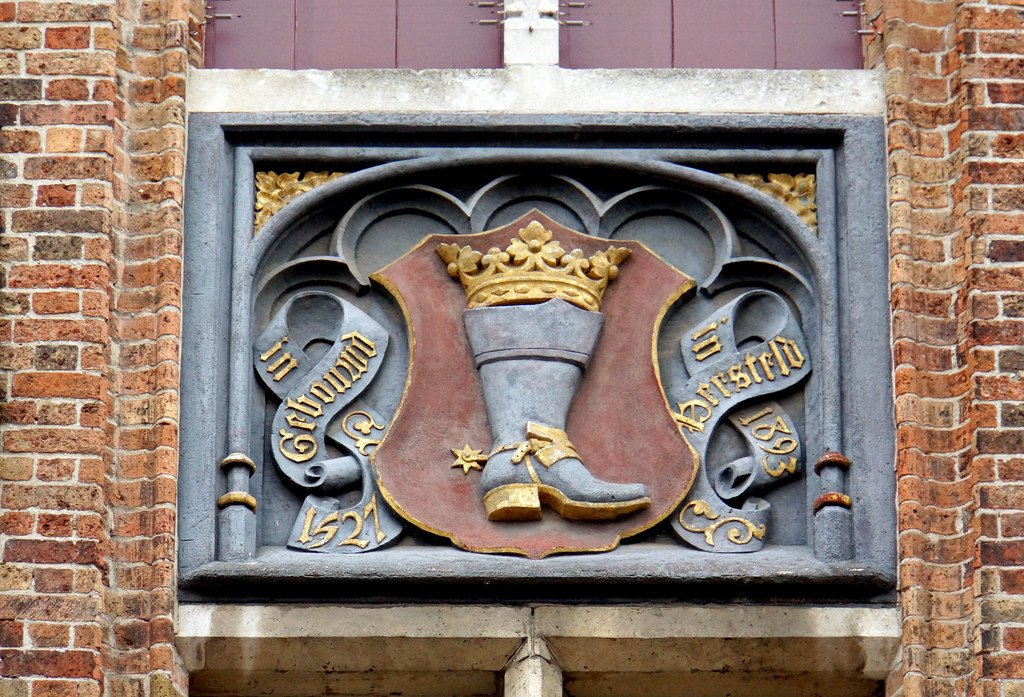 1. You Use It Every Day
You've already bought one and worn it out, or you were gifted something that became part of your personal uniform. You've proven that it has stood the test of time and outlived passing fancy. And now it's worn down to the nub, right through the soles, it's threadbare and no longer fit for wearing in public; bully! You've now graduated to the next level of ownership: buying one that will last for years, maybe even the rest of your life if you treat it well.
As a big guy, you might notice that you run through clothes and shoes more quickly than straight-sized people. This is a daily hazard for us plus-sized men who play full-contact football with doorframes, furniture, and rambunctious kids. Rips and stains appear out of nowhere and your clothes deserve to be replaced with quality items that can keep up with your life.
2. You Want to Wear it for Life
There are only a handful of things that you can buy and wear for the rest of your life (barring some terminal illness or an encounter with a maniacal bus driver) but you're ready to take the plunge. A fine pair of thick leather boots that can be resoled; a made-to-measure tuxedo worn only a few times per year; a leather jacket that costs the same as the down payment on a Tesla; buy wisely and you can enjoy it well into old age.
3. You Plan to Pass It Down
Whether a quality timepiece, a clan tartan kilt, or a bolo tie, some things are simply too good to be limited to one generation. So you'll want to shell out serious dough if it's going to last until your child has passed the "might need to pawn this for weed" period in their life.
Here's a tip: don't pass down a fitted suit or bespoke shoes, as these may serve as a constant reminder of just how much sizes can change between generations. After all, the next generation will be picking out your retirement home, so be sensitive.
4. You Deserve Quality, Damn It
Sure, maybe you didn't need those burgundy penny loafers or that Hermes scarf but you've worked hard this year (or decade). Now it's time to splurge on the person you love most in this cold cruel world: you!
The Hard and Fast Rules for Buying Quality
Now that's you've got the why, here's the what.
You Get What You Spend
Sometimes you get exactly what you pay for. With these three examples, you won't be disappointed if you do your research and choose carefully.
Leather Boots – Red Wing is the gold standard here and hits the right price point for quality. Truman makes a fine boot as well. If you're more into a western boot, you can't go wrong with Lucchese (insert drool emoji here).
Leather Jackets – Schott makes the top tier here: the Perfecto, in a timeless (read: 50s rebel) style. I personally own a FLAVOR suede baseball jacket in chocolate (available up to a 3XL) that I can recommend. Any way you play it, make sure to choose real leather, don't get it soaked, always hang it up, and it will last for ages.
Watches – Automatic (self-winding) watches only, please. Batteries need replacing and can corrode, while an automatic watch is a marvel of intricate craftsmanship. The top tier watches are synonymous with opulence: Omega, Rolex, Patek Philippe, etc. If you have money for one of these, you likely care more about the name than the mechanism. For the rest of us, Seiko, Orient, and Tissot will do just fine.
Try The Less Expensive Version First
Does it suit you? Is it part of your personal uniform or just a passing fascination? If you don't know yet, don't shell out for the top tier your first time around; let the idea marinate, educate yourself, buy a reasonably-priced version and see how you like it after a few weeks or months. Now, I'm not saying you should buy the fast fashion version, but it'd be more of a waste to buy something that just sits in your closet. And the one you want to splurge on will likely still be there when you're ready.
Budget-Conscious Top Picks for Big Men
Fur Felt Hats: Whether the cowboy/western version, a fedora, or a porkpie, these hats make a big statement. And along with that, they can be a big investment. Fortunately, there are cheaper wool options available at your local feed store and online. Be advised: in this particular area, the budget wool versions are very different from the more expensive fur felt versions, by a country (and western) mile. Get yourself to a specialty store and try a nice one on before you decide it's not for you.
Denim Jackets: Nothing quite says rough and ready like a denim jacket. But try one out for a while before you spend lavishly to buy a Japanese raw selvage version. For your next foray into denim above the waistline, try this Lee jacket (available up to 2xl). Or this Levi's trucker jacket (available up to 6XL in a staggering number of color options).
Knitwear – There are two kinds of knitwear: the kind that pills and the expensive kind. Figure out your favorite color and style — grey cardigan, navy v-neck pullover, or hunter green sweater vest — before upgrading. Try this merino crewneck from Calvin Klein (available up to 2XL) or this Van Heusen lightweight crewneck (available up to 4XL). Then, eventually, graduate to this cashmere mock turtleneck from Shephe that looks so cozy that you'll want to be buried in it.
Buy These Items As Needed
White suede/nubuck shoes: there's no saving these after a summer of scuffs and dropped Moscow mules. Let them go to the thrift shop and give them a nod when you see a dandified hobo soft-shoeing around town in them.
Neckties: Between stains, rapidly changing styles, and the fraying nature of windblown neckwear, you'd be hard-pressed to find a tie worth spending serious money on. And can any of us honestly say we liked borrowing our dad's tie for a wedding? Some generational gaps cannot be bridged, so pass them down to your progeny at your own peril.
Any Undergarments: Say it with me: I will replace my underwear, undershirts, and socks twice a year, no exceptions. Then make a note on your calendar around Memorial Day and Labor Day. Yeah, sure, buy the nice ones if you can afford it, but don't spend so much that you hang on to them past the 6 month mark. And if you buy the lifetime guarantee Damn Tuff Fireman socks (or whatever they're called) and hang on to them for several years, god help me, I will tell your mother.
As a plus-sized person, clothing options in your style can be hard to find. And sometimes we're so happy to find something that fits, we'll buy it without examining for quality of the stitching and material. Hopefully this primer has given you a place to start from when it comes to knowing when to buy quality as a big man.
Snap Judgements
Wear This
Let's Get Weird With It
Just… no.